Rokubet India Welcome Bonus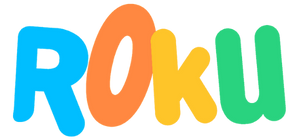 Welcome bonus up to ₹77,200
Receive bonus
Rokubet is an internationally acclaimed online betting site. However, Indians are yet to know about its full potential. But after we go over how to use Rokubet bonus, you'll know why we're recommending it.
This post is part of our journey and a very important one as bonuses play a major role in the decision-making of new players.
Rokubet Sports Welcome Bonus

The "welcome" bonus at an online betting site is perhaps the most searched bonus in the iGaming industry. Even if many operators offer similar features, the bonuses are usually different. And it can make the deal maker or breaker for a new player.
Rokubet has been in business for quite some time, long enough to understand the market trends and what Indian bettors want. The result of this knowledge is the 3-step Rokubet bonus you can claim right now!
According to the Rokubet bonus rules, you get to win 3 different bonuses on your first 3 deposits. It's a "welcome pack" rather than a typical welcome bonus.
On your 1st deposit, you can win 100% of the deposit as a bonus. It can go up to ₹37,000. We know the amount is a bit on the odd side but that's just how Rokubet rolls!
Your 2nd deposit comes with a 110% match, this time up to ₹22,200. And the 3rd deposit yields a 120% bonus up to ₹18,000.
In total, you can win a whopping ₹77,200 from the welcome Rokubet bonus alone! The minimum deposit requirement for all 3 bonuses is a mere ₹500. How much bonus you want is up to you for deciding.
You can go ahead and deposit more than the maximum bonus cap too. In that case, the additional amount will go directly into your real money account and won't contribute to the bonus.
Promo Code
Unless otherwise stated, the Rokubet bonus in question doesn't require any Rokubet bonus code. If you're not aware, a bonus code plays the role of the catalyst for a bonus. It only activates when you enter the promo code during your registration or anywhere else stated by the T&C.
But when you learn how to use Rokubet bonus, there is no need for any codes. The bonus will be automatically credited to your account as soon as the deposits go through.
How to Claim the Welcome Bonus?
To claim a bonus successfully doesn't sound like a complicated task at all. And it's not. However, there are certain things that you must be mindful of when claiming the Rokubet bonus in India. Otherwise, you risk losing the bonus once and for all!
Follow the steps below where we've created a guide based on the Rokubet bonus rules in India.
To enjoy a bonus at this very vibrant website, you first need to sign up for an account. The first step of the registration process will only ask for your email address, password, and currency. If it's selected to something else, select INR from the dropdown menu.
Agree to the terms and go to the next phase of the registration process. Enter all the personal data required to create your account. These pieces of information are subject to verification down the line.
Once the registration is complete, top up your account for the first time. Remember, the Rokubet bonus terms and conditions state the minimum deposit for qualification is ₹500.
Rokubet Bonus Terms and Conditions
This is the section where we're going to go deep into the Rokubet bonus terms and conditions. If you haven't been paying attention so far, you should now. It's simply because successful completion of the terms and conditions is mandatory for Rokubet bonus withdrawal.
The wagering requirement refers to the amount you have to spend on bets before you qualify for a Rokubet bonus withdrawal. Thankfully, the WR for Rokubet is very mild. All you have to do is wager the bonus you receive 5 times. By the time it's done, the money will be transferred to your real money account from your bonus account.
For example, if you claim a ₹5,000 bonus from the first deposit, you'll need to wager ₹25,000 before the Rokubet bonus withdrawal. If you try to withdraw before that, the bonus will be forfeited.
For sports betting bonuses, imposing requirements for the bets is a very common practice for online betting sites. Rokubet India wants you to only add events with 1.80 or more odds to your bet slip. Thankfully, both individual and accumulator bets qualify.
Another great thing is that there are no sports restrictions according to the Rokubet bonus rules. Rather, the whole sports library is wide open for usage!
The Rokubet bonus terms and conditions state that you must use all within 30 days. If you ask us, it's more than enough time to complete a mere 5x wagering requirement. For Casino users, it might be more challenging as the wagering requirement is set at 40x for casino games.
Summary
Considering all the aspects of the Rokubet bonus, there's no way to deny that it's very generous and user-friendly. You get to win big sums from deposits alone and use the money for all kinds of sports events! A welcome bonus doesn't usually get any better than this in India.
Receive bonus