Bons India Welcome Bonus
Welcome bonus up to ₹230,000
Receive bonus
Among the online betting sites that accept bettors from India, Bons is one of the most underappreciated ones. In fact, many punters don't even know about its existence! Here at Online Cricket Betting, we're hunters for the best value for our readers. And we're going to give it to you with the Bons bonus for new players.
Bons Sports Welcome Bonus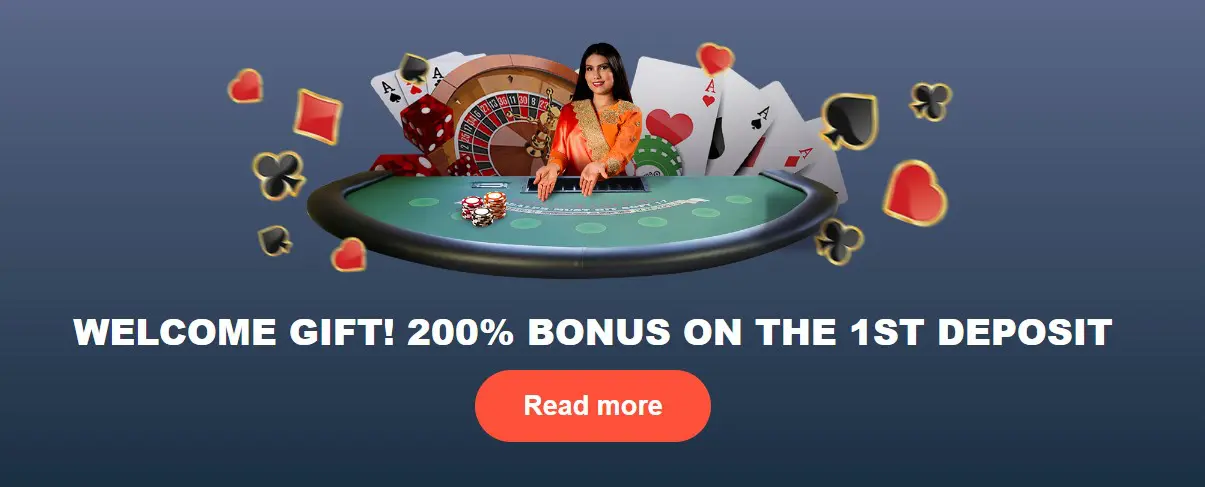 Welcome bonuses have always been the highlight for online gambling companies. The bigger bonus they can offer, the more customers they can expect to sweep up! The Bons bonus is no different for Indian bettors. In fact, it's one of the most generous welcome bonuses you may have ever seen!
The main reason is that it's not just 1 bonus. Rather. It's a 5-step bonus that you get over your first 5 deposits! How amazing is that?
The very first deposit you make, you can receive a 100% match, a 150% match, or a 200%. It all depends on how much you deposit.
For deposits between ₹2,000 and ₹4,900, you get a 200% bonus up to ₹5,000.
For deposits between ₹5,000 and ₹49,000, you can get a 150% match bonus up to ₹30,000! And when you deposit over ₹50,000 you get a 100% match up to ₹20,000 on your first deposit.
The 2nd deposit comes with a 100% up to ₹30,000 but the minimum deposit is ₹4,000.
The 3rd deposit yields a 50% match to up to ₹40,000, for deposits of ₹5,000 and over.
The 4th deposit comes with a 50% match up to ₹50,000 where the minimum deposit is again ₹5,000 or more.
Last but not least, the 5th deposit comes with a 25% match bonus up to ₹75,000 when you deposit over ₹5,000.
Promo Code
Although the Bons bonus looks all over the place, it has a very nice harmony to it. The most apparent feature of this bonus is that you don't have to use any Bons bonus code for any of these 5 bonuses. All of them are centrally managed and credited automatically.
From what we've seen, online betting sites that offer multi-tier bonuses like the Bons Bonus almost always use a promo code. Otherwise, it's too hard, even for the operator, to keep track of them. Bons brings a refreshing difference in that regard.
How to Claim the Welcome Bonus?
Just like all other bonuses, you need to stick to a set of Bons bonus rules to successfully get all 5 bonuses. This is generally known as the bonus-claiming step. Let's see what this is all about.
According to the Bons bonus rules, you first need to sign up using the "Register" button. Enter your email address, phone number, and other personal details to complete the process.
Although Bons India doesn't require you to verify your account right away, you'll eventually need to do it before you can withdraw the Bons bonus. The operator made it mandatory for all customers to provide legit information.
After your account is ready, you can claim the bonus from the "Promotions" tab on your account interface. All the available bonuses for the first deposit should be listed there. Just select the one based on your deposit range.
Deposit the money using an online payment method. Thankfully, there are no restrictions for payment methods according to the Bons bonus terms and conditions. It means you're free to use any of the offered methods.
Bons Bonus Terms and Conditions
It's common knowledge at this point that for Bons bonus withdrawal or any other bonus, you'll first need to meet the terms and conditions. This is the section where we're going to teach you how to use bonus in Bons and actually do a successful Bons bonus withdrawal.
The Wagering requirement is always the main term that must be met. As Bons offers 5 different bonuses for new players, it's obvious that 1 wagering amount won't work.
According to the Bons bonus rules, the 1st deposit bonus has 25x wagering requirements for 150% and 200% matches. For the 100% match bonus, however, the wagering jumps to 30x.
The 2nd deposit bonus also has 25x wagering on the bonus. For the rest of them, as in the 3rd, 4th, and 5th bonuses, you only have to wager the bonus 20 times before you can do the Bons bonus withdrawal.
What we like the most about teaching how to use Bons bonus is that you don't have to worry about the minimum odds! The operator doesn't impose any restrictions on what sports you can use for betting. It's probably because the baseline WR is higher than most other Indian online sites.
The only thing we feel like complaining about is the Bons bonus expiry date. You only have 10 days after the registration to claim and wager the bonus.
Summary
Congratulations on learning how to use bonus in Bons India! Combining all the possible Bons bonus offers together, it seems like you can win pretty much an unlimited amount of money. As long as you have the appetite to complete the wagering requirement on time, you're golden!
Receive bonus